Red Carpet Highlights | Berlinale 2020
24.02.2020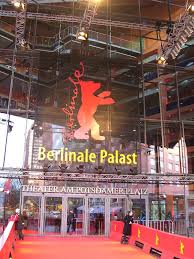 Berlinale - Berlin International Film Festival The Highlights of the Red Carpet at the Opening of the 70th Berlinale. SUBSCRIBE TO OUR BERLINALE CHANNEL HERE:
https://www.youtube.com/watch?v=Dpjq6st9_7Y
"Protecting the freedom of the arts means protecting democracy!" Personal words and decided political statements were at the heart of the Opening Ceremony of the 70th Berlinale. Here are the most important moments.
https://www.youtube.com/watch?v=qXpLyHs_pCY
The trailer for "Berlin Alexanderplatz" by Burhan Qurbani, starring Welket Bungué, Jella Haase, Albrecht Schuch, Joachim Król and Annabelle Mandeng. Francis has survived his escape from Africa. In Berlin he gets to know Hasenheide park, the city's clubs and its streets. His pal Reinhold becomes an adversary. Mieze brings both happiness and tragedy. Döblin's classic as a dark present-day odyssey.
https://www.youtube.com/watch?v=rbp1XHOrADE
The trailer for "Paris Calligrammes" by Ulrike Ottinger. At 20, Ulrike Ottinger moved to Paris and plunged headlong into the city's cultural scene. Fifty years on, she has compiled a personal but at the same time encyclopaedic and local chronicle of an artistically and politically ground-breaking time.